The Arts - Literature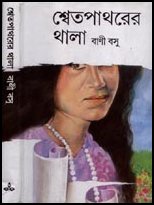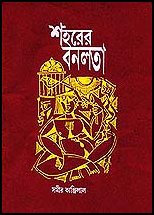 The Bengali Renaissance threw up a number of literary giants who contributed to the pattern of Bengali thinking. The tradition persists so that all year round in Calcutta and other areas in Bengal, and especially during the book fairs, the bookstalls flood over to the pavements with books, written by renowned as well as amateur writers.
The writing that characterizes the renaissance was essentially lyrical, and its appeal gives the outsider an insight into the romantic strain in the Bengali nature. Bengali developed as a very soft and beautiful language which not only reflected the new stirrings of nationalism but also expressed the subtler nuances of human emotion.
Shri Rabindranath Tagore is the greatest inspiration and best-known among the contributors to India's international reputation from the world of literature. To give expression to his ideals, Tagore founded a university at Shantiniketan in Bengal dedicated to the creative and performing arts of India, where amidst the most idyllic surroundings, Tagore's legacy still lives on and it still possesses that air of gentle calm which pervades so much of Tagore's work.
It was at Shantiniketan that Tagore wrote Gitanjali, which is acknowledged as his masterpiece. He had written a great deal besides, essays, novels and plays, but it is his poetry that is sublime. Gitanjali(an offering of songs)compounded the peculiar Bengali outlook of life into verse. Without a knowledge of the Bengali language or a real understanding of Indian music, it is impossible to do justice to his works. Some of his songs and poems were written in English or have been translated but one is always warned that to base any assessment of them on the English would be to do the Bengali Shakespeare a grave injustice.
Of contemporary Bengali writers there is no shortage. The English newpapers from news to correspondence seem to be exclusively written by Roys and Rays, Mukherjis and Chatterjis or Das(es) and Boses, etc. For stylistic achievement coupled with a typically Bengali contentiousness, one need look no further than the work of Nirad Chaudhari. Every theme has to be justified, every omission explained and every slight anticipated.As the popular saying goes, "The pen is mightier than the sword" and where else could this be proved to be more true than Bengal. Over the period of centuries, Bengal has given birth to numerous writers and poets who have with their powerful strength of words heralded a new world. They were the beginners of modern Bengal and much of their contributions are acclaimed today, to be one of the best in the history of literature.The brave writers and poets had shocked the modern world with their revolutionary thinking and still are the major influences in shaping the present day Bengal and India. For the Bengali, the pen is a sword and the spoken word a missile. Of subtlety, there is plenty but it is the intensity one senses most.